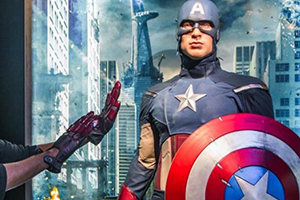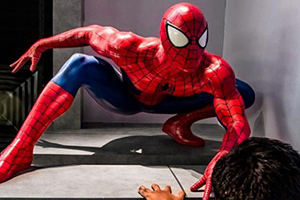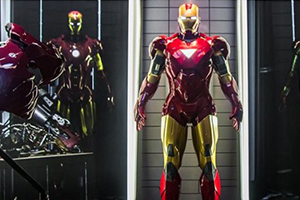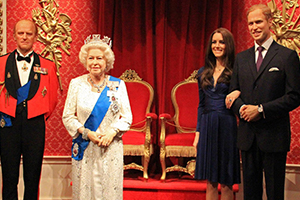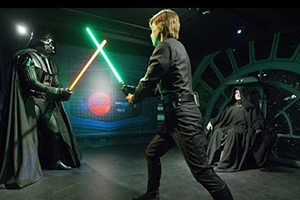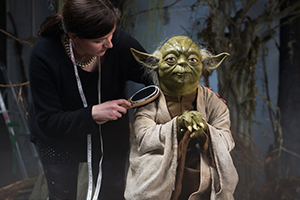 Madame tussauds
attraction
Filled with 14 exciting, interactive zones and the amazing Marvel Super Heroes 4D movie experience, Madame Tussauds London combines glitz and glamour with incredible history. Walk down the red carpet and strike a pose with the Beckhams, before starting your royal experience with an audience with Her Majesty Queen Elizabeth, before planting a kiss on Prince William's cheek.
schedule
Mon-Fri: 10am to 4pm (last admission)
Sat-Sun: 9am to 5pm (last admission)
Extended Opening times during UK School Holidays:
8.30am to 6.00pm (last admission)
Exceptions:
December Week-ends: 9am to 4pm (last admissions)
24 December: 9am to 2.30pm
25 December: Closed
26 December: 10am to 6pm (last admission)
1st January: 10am to 6pm (last admissions)
Marvel Super Heroes 4D Experience
Marvel Entertainment and Madame Tussauds London are pleased to present "Marvel Super Heroes 4D". Some of the world's best loved Super Heroes come to life, through a mix of 4D animation, interactive themed areas and startlingly realistic wax figures. There is also a chance for you to, walk on the ceiling with Spider-Man and step into Iron Man's chest shield.
Interactive Star Wars Experience
Created in close collaboration with Disney and Lucas film, Star Wars at Madame Tusssauds is a unique, immersive experience starring extraordinarily life-like wax figures of the favourite heroes and villains of Star Wars Episodes I-VI. The figures will appear in authentic walk-in sets inspired by key scenes from the movies. Dynamic special effects will add to the immersion, as fans step right into, and star in, some of the most iconic moments in film history.
Marvel Super Heroes 4D
Interactive Star Wars Experience
Madame Tussauds has a special queue for advance tickets holders, but during peak holiday periods there will still be some waiting time.
We want to hear from you.
If you have any questions about the tours, or the booking process please don't hesitate to get in touch.
(Expect a reply within 24 hours)

About Us
Established in the heart and soul of Queensway, Bayswater since 1983, LondonDayTripz is a proud family run business that has decades of experience within the travel industry. Initially starting as a family run video shop, like our customers, we've adapted to a more global economy. We realise the importance London has with people all around the world, and it is with great pride we aim to give every single person an experience they will never forget!
We love London, from its amazing architecture to its thriving cultural scene, whatever the weather, we aim to give you a true Londoners experience!